N.B.!: Due to the problems with launching the online application, the CSO has decided to prolong the online census until May 11.
The national census is organized by the Czech Statistical Office (CSO) every 10 years. The goal is to map the demographic changes such as where people live, how old are they, what's their marital status, what is their occupation (if they have any) and the economic changes such as how large is their accommodation or what is their income.
Who is Affected?
The census is mandatory for all people who stay in the Czech Republic overnight from March 26 to March 27. That includes foreigners without a residence permit (such as Erasmus students).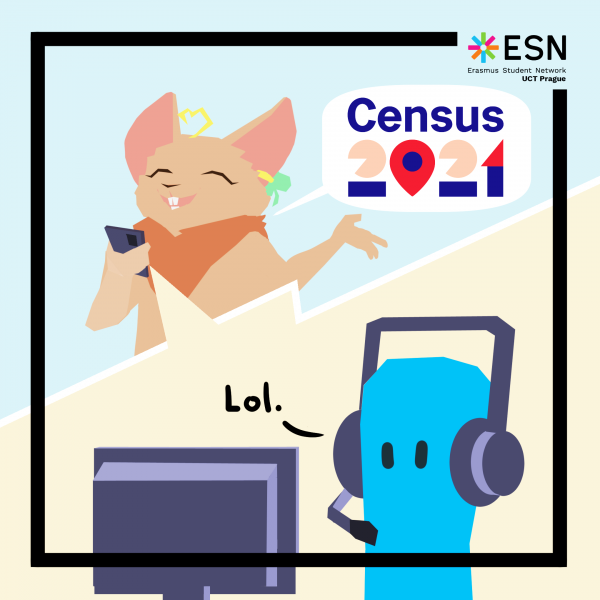 How to Submit Your Information
The census information is submitted via a census form. The form has 8 different language versions - Czech, English, German, Polish, Russian, Ukrainian, Vietnamese and the Roma language. Due to the COVID-19 pandemic, there are two options how to fill in the census form - an online and a paper form.
Online Form
Those who have an ID issued by the Czech Republic (temporary or permanent residence permit, passport or ID), can fill in the online form that will be available on the CSO's website from March 27 to April 9 May 11.
Paper Form
Those who miss the deadline for filling in the online form and those who don't have a Czech ID can fill in the paper form. The paper form (with an envelope to send it to the CSO) will be available in selected post offices and other contact points from April 17. Once you fill it in, you can submit it by either taking the form in the envelope to any post office or putting it in any orange post box for sending letters. The deadline for submitting the paper form is May 15.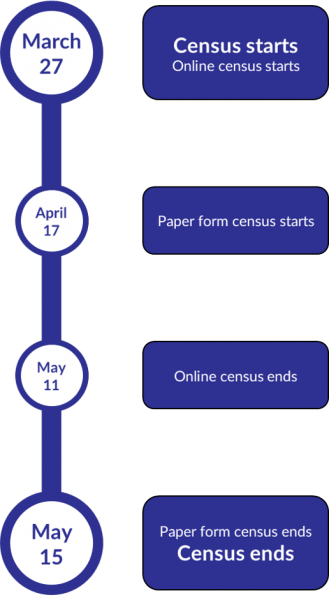 Map with the list of postboxes owned by Česká pošta.
Penalty for Not Participating
Failing to submit the census form is considered an offense and can be punished by a fine up to 10 000 CZK.
Census in Dormitory
The dormitory management cooperates with the CSO so if you reside in Volha, you will be visited by the CSO's officer. They will give you the English (or Russian) version of the form and ask you to fill it in on spot. They will then collect it and take it to CSO. The date of his visit is still to be announced but the visit will happen between April 17 and April 26. Alternatively, you can submit the paper form the same way as others (picking it at any of the contact points, filling it in and inserting the filled form inside the envelope into any of the Czech Post postboxes).
In case, you fail to get notified about the officer's visit, you can try contacting her: